Become A Guest
Get On The #1 Entrepreneur Podcast In America.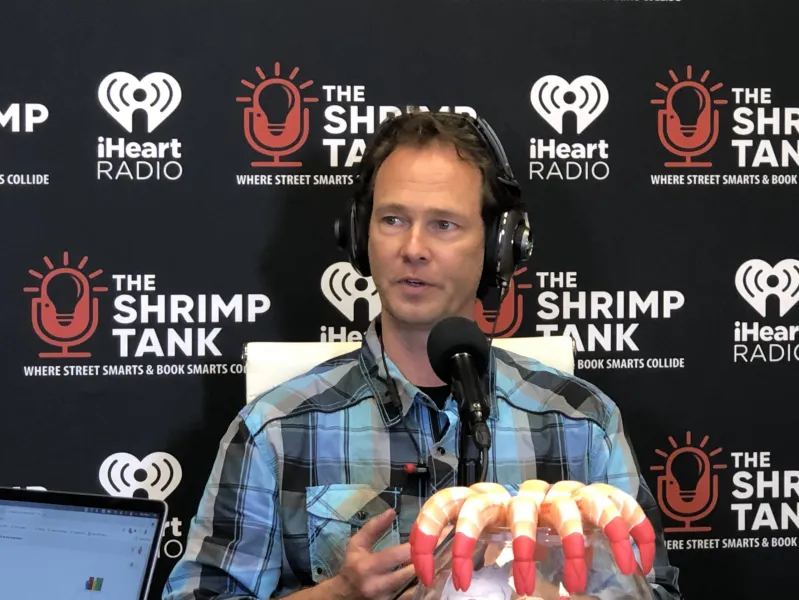 Would You Like To Be Interviewed On A Nationally Syndicated Podcast?
Who wouldn't! On The Shrimp Tank, we interview the brightest and best CEO's around the country and create an experience for them that is second to none. We interview our guests on how they got their start, their passions, experience, roadblocks, and even ask them for their advice.

What's The Shrimp Tank Experience?
You will be interviewed about your business, your viewpoints on entrepreneur trends, and even a little bit about yourself
We do a state of the art post-show wrap up video that you can use for your own customers and prospects
We post you up on our heavily trafficked YouTube and Facebook pages
We add your show in our Weekly Newsletter to our thousands of subscribers
And the best part…there is no cost to you because our show is about helping entrepreneurs in America be the best they can be!
If you are a PR Firm, a media consultant, or the business owner yourself, feel free to fill out this contact form and we will be in touch with you for your guest appearance.
Stay Current On Entrepreneurship
One email per week, all the latest content from the top rising business owners