Cultivating Your Business Culture

Dr. Donte Vaughn / Co-Author of From Culture to Culture, CEO & Managing Partner of CultureWorx

January 20, 2023
Guest Bio
Dr. Donte Vaughn / Co-Author of From Culture to Culture, CEO & Managing Partner of CultureWorx
Dr. Donte Vaughn, DM, is the CEO and Managing Partner of CultureWorx,

a company dedicated to providing Culture Performance Management
™
solutions to help organizations measure, manage, and
foster cultural change through "real-time" learning and practice.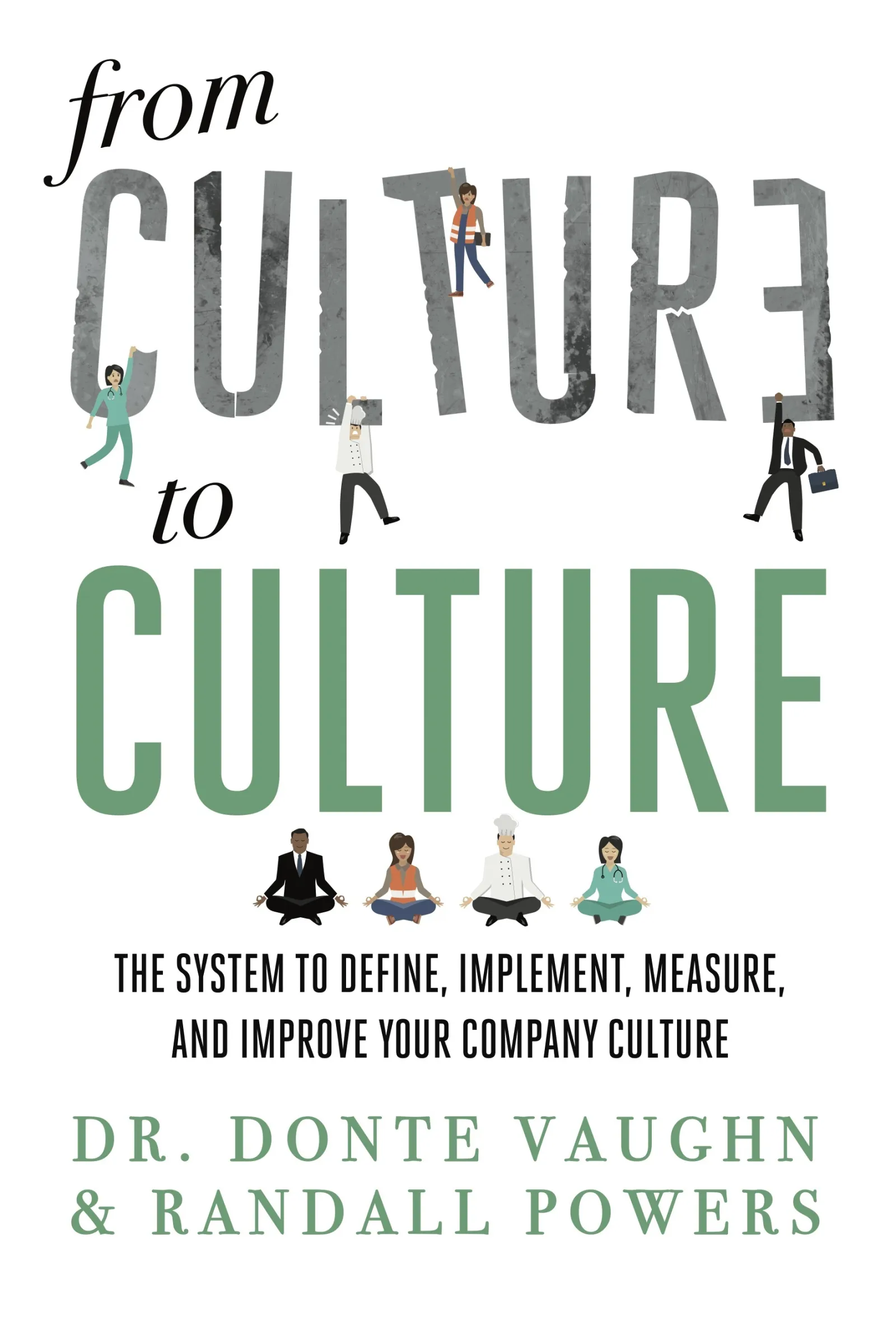 Dr. Vaughn is an expert in Organizational Leadership, Workforce Management, and Company Culture. He has over 17 years of senior-level executive experience driving results in the public and private business sectors; fostering the design and implementation of business growth and leadership strategies and serving companies throughout the U.S. and globally.
Before launching CultureWorx, Dr. Vaughn founded and managed a boutique Operational Management Consulting practice serving the growth business community. He has also consulted with firms in providing labor strategy and workforce management solutions for the industrial market space.
Dr. Vaughn studied at Drexel University and the University of Phoenix and holds a Bachelor of Science degree in Business Administration & Management, a Master's in Management and Organizational Leadership, and a Doctor of Management (DM).
His professional memberships include the Society for Human Resource Management (SHRM), The Association for Corporate Growth (ACG), National Speakers Association (NSA), National Small Business Association - Leadership Council, and the National Business Educators Association (NBEA). Dr. Vaughn is an Official Member of the Forbes Business Council.
He is the co-author of the Amazon Best Seller: From Culture to Culture: The System to Define, Implement, Measure, and Improve Your Company Culture.
Watch The Highlights Now!