How to Control Your Business Niche

Kimberly Jones / Filmmaker & New York Times Bestselling Author
December 09, 2022
Guest Bio
Kimberly Jones / Filmmaker & New York Times Bestselling Author
Kimberly Latrice Jones is an American author and filmmaker, known for the New York Times bestselling young adult novel, I'm Not Dying With You Tonight and for the viral video How Can We Win published during the George Floyd protest. The book was a finalist for an NAACP Image Award in 2020. That same year, a 7 minute video featuring Kim using a Monopoly analogy to explain the history of racism and its impact on Black Americans went viral, being shared by Trevor Noah, LeBron James, Madonna, and more. The viral video was featured on shows like Last Week Tonight with John Oliver. She has subsequently signed an overall deal with Warner Brothers via her production company Push Films with her partner DeWayne "Duprano" Martin.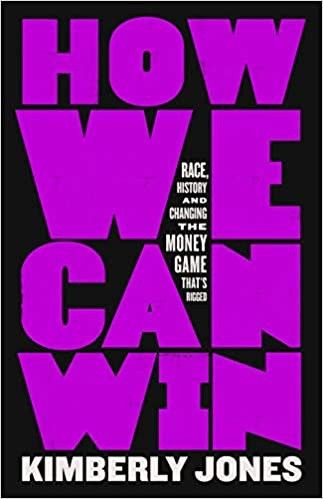 Kim's literary roots run deep. She served on the Selection Committee for Library of Congress' 2016-2017 National Ambassador for Young People's Literature, the 2015 Children's Choice Illustrator Committee for The Children's Book Council, and the advisory board that created the Creative and Innovative Education Master's Degree program at Georgia State University. She has been featured in Ms. Magazine, Seventeen, Paste Magazine, Bustle, Hello Giggles, Book List, Publisher's Weekly, School Library Journal, and was Book Brahmin in an issue of Shelf Awareness. She received one of the inaugural James Patterson Holiday Bookseller Bonus grants while working at the famous children's bookstore, Little Shop of Stories. Most recently, Kim's bestselling novel, I'm Not Dying With You Tonight, co-authored with Gilly Segal, was nominated for an NAACP Image award, Georgia Author Of The Year award, and the Cybils Awards. I'm Not Dying With You Tonight was selected as the September 2019 book club pick for the Barnes & Noble YA book club and Overdrive's Big Library Read.
She resides in Atlanta and is the proud mother of a gifted boy. She lives for wigs and nail art, as her style icons are Dolly Parton, Chaka Khan, and Diana Ross.
Press Links
https://www.seventeen.com/life/g25588632/best-ya-books-2019/
https://www.slj.com/?reviewDetail=im-not-dying-with-you-tonight
https://www.booklistonline.com/I-m-Not-Dying-with-You-Tonight-Gilly-Segal/pid=9720116?AspxAutoDetectCookieSupport=1
https://www.pastemagazine.com/articles/2019/08/best-young-adult-books-novels-august-2019-list.html
https://www.bustle.com/p/im-not-dying-with-you-tonight-adds-a-crucial-story-to-the-ya-canon-on-race-relations-start-reading-now-16992718
https://hellogiggles.com/reviews-coverage/best-new-books-august-2019/
https://www.azfamily.com/video/i-m-not-dying-with-you-tonight-authors-discuss-baltimore/video_c725fdf6-913c-54f3-8d96-fd2d85f02c72.html
https://www.wabe.org/im-not-dying-with-you-tonight-fosters-empathy-and-understanding-for-young-adults/
http://dailyellement.com/co-authoring-mass-disturbance-gilly-segal-kimberly-jones/
https://www.barnesandnoble.com/blog/teen/in-convo-jones-segal/
https://www.publishersweekly.com/pw/by-topic/authors/profiles/article/80030-points-of-view-spotlight-on-gilly-segal-and-kimberly-jones.html
https://www.hbook.com/?detailStory=kimberly-jones-and-gilly-segal-talk-with-roger
Watch The Highlights Now!