Mapping Your 5-Year Plan with Rick Hale
Rick Hale / Author of Stop Settling, CEEO of KW Heart of Atlanta Group
August 18, 2023
Guest Bio
Rick Hale / Author of Stop Settling, CEEO of KW Heart of Atlanta Group
"I'm inspired by helping others have a big life in pursuit of their ultimate best."
I'm a true Atlanta native and graduate of Georgia State University with a business degree. It was during college when I was selling AJC newspaper subscriptions door-to-door that I really started to understand what this diverse and exciting city had to offer. I also learned that the power of authentic connection and adding value to every conversation and relationship will lead to amazing outcomes.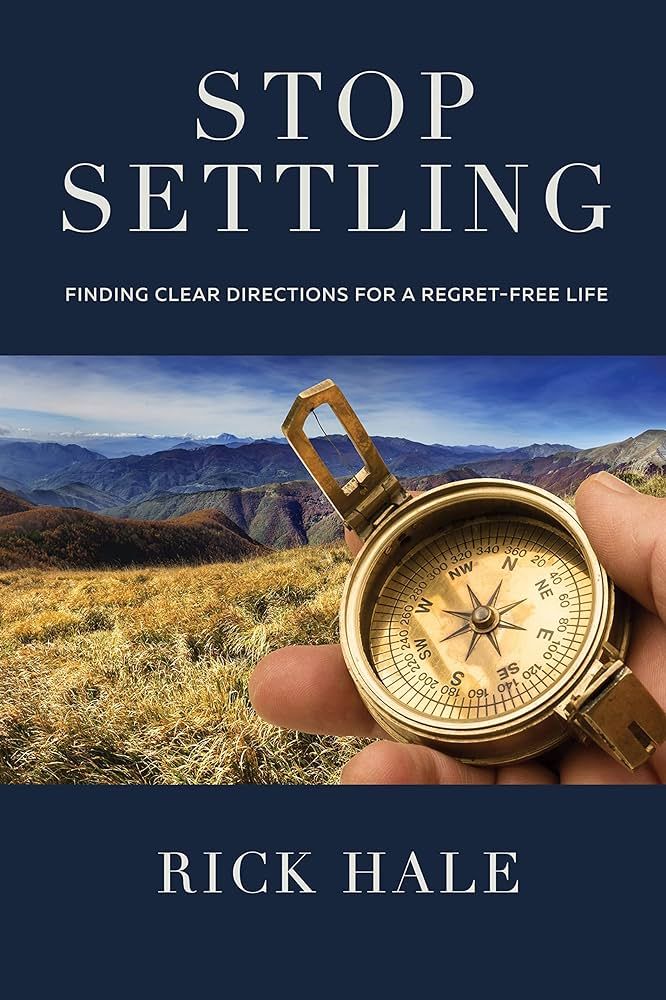 My initial love of music inspired me to learn to play the guitar and chase rock stardom along with it for close to a decade, but with marginal financial results and elevated life goals, I made the move to business. Newly married and a baby on the way it became obvious it was time to move on from the music industry. In 1996, I cut my signature long hair and made the switch to real estate sales and marketing, and never looked back.
I'm a competitive person by nature, so in my first four years I quickly grew my business and was offered an investment opportunity, buying into the first Keller Williams office in Atlanta as a top producing agent. Keller Williams Realty, known for its culture rich, training and coaching platform, really opened my eyes to the concept of building a company within a company and that defining decision to move companies propelled my career to the next level.
Starting in 1999 and over the next 20 years, I opened and bought into 12 KW offices and held the role of operating partner for 8 locations for much of that time. Additionally, I lead my own team of realtors to top 5 group in the country for KW. Alongside personal team success, these offices combined have continued to thrive. Last year alone, our group (The Heart of Atlanta Group for KW) sold approximately 12,000 homes helping metro Atlanta clients with $3.4 billion in home sales. This success placed us in the top 50 real estate office groups in the country for all brands. This was accomplished thanks to amazing leadership and tremendously committed real estate agents that simply don't settle on behalf of their clients and in a culture where sharing your best ideas freely is simply who we are as a company. We simply succeed together.
In 2016 I merged my MREA level mega-team with Marc Takacs and later joined forces with Pam Ahern to form the super group "RPM Home Advisors" where our amazing mix of talent virtually guarantees the best experience possible for our home buying and selling clients. We are obsessive about it in fact.
I'm also excited to share that I'm a published author where in my book "Stop Settling - Finding Clear Directions for a Regret Free Life" I share my story along with lessons and tools to ensure you are empowered to create your best life ever- and free of regrets!
When I'm not busy taking the real estate world by storm as teaching and coaching, I still play guitar in a great band, and love to have adventures with my wife Pauline and our four adult sons Cory, Alex, Tyler and Luke. I spend my time traveling, snowboarding, wakeboarding and scuba diving.
I also am involved and support numerous organizations that allow me to help at risk kids and teens, including my personal favorite, Camp Grace, an organization committed to summer camp adventures for kids that wouldn't be able to have these experiences. Supporting others less fortunate is in my heart and my personal interest encompasses everything from homeless shelters to affordable housing for single women with children to educational non-profits to grow them from dependency to self-sufficiency. My hope is to support and help connect the dots to a holistic solution enabling and inspiring the dreams of those that have lost sight of their potential.
Over the course of my career and in my personal life, I've had the privilege to meet some amazing talented people. What inspires me daily and allows me to go to sleep fulfilled and wake up inspired is being a servant leader, and knowing that I along with my team are making a positive impact in the lives of those around me every single day.

Watch The Highlights Now!